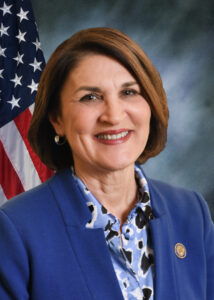 Sally Turner is the State Senator for the 44th Senate District of Illinois. She has been serving in the Senate since 2021.
Sally is a lifelong resident of Illinois and a graduate of the University of Illinois, where she earned a degree in legal studies. She went on to become a juvenile probation officer before serving six years as a paralegal in the Office of the Logan County State's Attorney. Her public service career began in 1994, when she was elected as Logan County Clerk and Recorder followed by five more consecutive re-elections.
During her time in office, Sally was an active member of the Illinois County Officials Association and the Illinois Association of County Clerks and Recorders. She served the Illinois Association of County Clerks and Recorders as a member of numerous committees and was elected their president in 2015.
While serving as Logan County Clerk, Sally returned to college part-time and earned a master's degree from Lincoln Christian University in Organizational Leadership. There, she also taught Citizens and Government classes for 13 years.
In 2018, Sally chose not to seek re-election, so she could provide support and assistance for her aging parents. During the last two years, Sally opened her own consulting business that assisted local government entities with budgets, levies, and the Property Tax Limitation Law.
Sally Turner resides in Logan County with her husband, John. She has one son and one daughter. Illinois' 44th Senate District is in Central Illinois and includes all or parts of DeWitt, Livingston, Logan, Macon, Mason, McLean, Piatt, Sangamon, Tazewell, and Woodford counties.